Posted: November 10th 2016
DRIVING ANXIETY AFTER A CRASH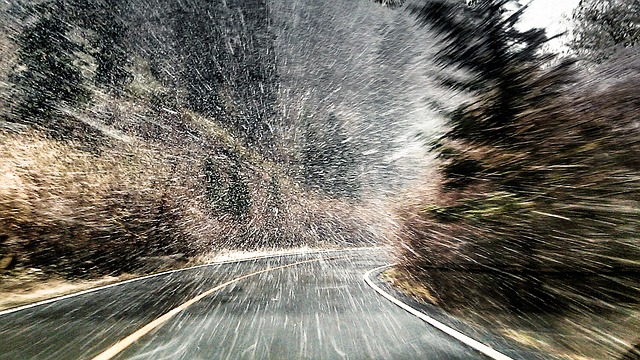 We Know that Driving Anxiety is Real
It is particularly difficult for rural Ontarians, with little or no access to public transit, to get back on the road for work, medical appointments, running the kids to hockey practice, errands and for even basic social contact.
Some victims experience panic attacks. Others have a sense of doom and fear another inevitable car crash. Still others have flashbacks to the day of their trauma.
Driving Anxiety may be accompanied by the troika of Depression, Post Traumatic Stress Disorder (PTSD) and Chronic Pain. This constellation of impairments tends to cluster around a victim of a car crash.
Know that you are not alone.
What's the answer? The reality is that there are no easy answers. And there are no quick fixes.
Many victims of car accidents just try to forge ahead. Others seek advice and find a supportive framework to help them with their fears.
One or, more likely, a combination of the following may help:
Driving Courses: sometimes getting back to basics with a driving instructor helps victims to get a handle on the wheel. It may also re-build confidence;

Psychotherapy and Counselling: ask your family doctor for a referral to a specialist and ask about community resources unique to your area. Funding for therapy may be available through your Ontario Accident Benefits via your own car insurance policy;

Peer Support Groups: community support groups can be as simple as an informal coffee group but provide immense support, advice and empathy. If they've been through it, they can understand and perhaps offer common sense coping strategies to help you find your way on the road back to driving;

Online Support Groups & Websites: reputable web groups via contacts on Facebook & Twitter can be a lifeline to victims isolated by fear and location. Network with your friends, family and co-workers and find recommendations for a good group; and

Medications: your family doctor is the best resource. Ask her and find out what is right or wrong for you.
Remember that you are not alone. You don't have to re-invent the wheel. Ask for help.
Find out where you stand.
Are You Afraid To Drive After a Car Crash?
It is traumatic to be a driver or a passenger in a car crash.
After the crash, you may fear getting back behind the wheel.