Posted: May 2nd 2022
EXAMINING FEAR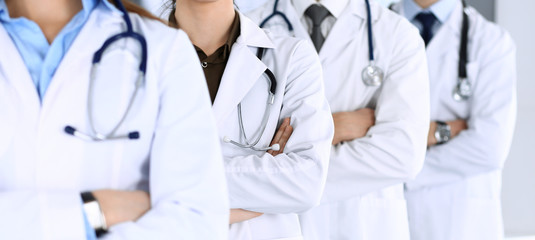 Car crash survivors know that their struggles don't end with the crash. A serious car crash launches survivors on a long road of medical appointments, examinations and follow up surgeries. That road to recovery can stretch for years and years. I've had clients who, a year after their crash, are so tired and anxious about the constant follow up appointments with their surgical team, family doctor and additional surgeries, that they cry in frustration. They are exhausted. They are drained. And they want their lives back. When those survivors live in rural areas, the drive alone can take a full day or force an overnight stay in a big city. When insurer exams are piled on - mandatory examinations required by insurance companies to either continue payment of accident benefits or for their defence of the lawsuit - it's no wonder survivors just want off the medical carousel. When that exhaustion is compounded by fear, it's a truly terrible burden to bear.
The first step for lawyers and survivors to know is that the exhaustion and fear is real. We know that real fear demands real answers.
There is no easy fix or magic solution.
But a combination of practical strategies, tailored to that individual survivor, may offer some relief:
Let Them Know: give your doctor, examiner and their staff a heads up that because of the car crash, you are chronically tired, in pain, and fear these appointments. Know in advance how many tests will take place and what those tests involve so you know up front and have the chance to wrap your mind around the day. Your own treating specialists and family doctor should be sympathetic and supportive. They know what you've gone through. You should never ever be just another billing number;
Bring a Friend: ask a trusted friend or family member to ride shotgun and come with you to the appointment. A strong and supportive shoulder to lean on may give you the strength you need to get through the day;
Get Help: as the months pass after your crash, your fear may become so deeply entrenched that it's time for you to talk about it with your family doctor and ask her for a referral to community resources. Your own accident benefits insurer may fund therapy and counseling with a local, community based psychologist or therapist. There is help. Ask your family doctor and your injury lawyer how to find the help you need;
Community Support: no matter the size of your community, there is bound to be an informal, welcoming support group that knows what you're going through. It may be a weekly coffee club. It may be a group of fellow survivors at the gym or poolside after aquafit. Network with the people you already to know to find out what they know;
Online Support: connect with friends, family and social media to find reputable web groups led by car crash survivors who know and understand what you're going through. Lurk a bit until you are comfortable connecting. When you're ready to talk, you'll know. They have the experience and time to understand; and
Telemedicine: the pandemic has kicked open the door for both virtual consults and telecare. Whether a telephone appointment, or an online meeting, it may be possible that some of your medical appointments and exams can be done online in the privacy and security of your own home. Your smart phone, ipad or laptop may be the key to a less stressful experience. This may not work for everyone, and may not be best for your lawsuit. But talk to your injury lawyer about it. Experienced injury lawyers have already had some blowback from defence lawyers and insurance companies when those insurers argue that online assessments, even when prompted by pandemic safety issues, aren't as credible as in person assessments. Check out the pros and cons with your lawyer to decide if online or telephone appointments might work for you.
Your fear is real. You don't have to suffer in silence. And you are never alone.
Your family doctor and your experienced injury lawyer should be your first call. They should have the experience, know-how and time to help or at least help you find the help you need.
Experienced injury lawyers know that your fear is real.
Call your experienced injury lawyer and find out where you stand.
Medical Appointment Anxiety