Posted: September 9th 2019
7 THINGS TO DO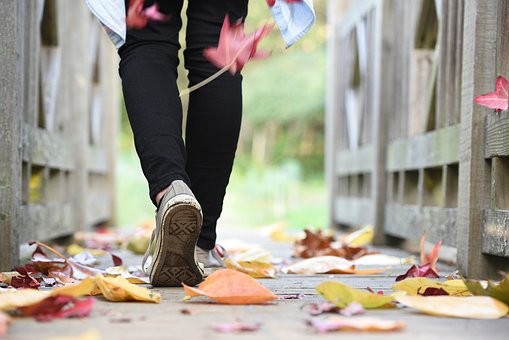 Serious slip and fall injuries happen year round. Injury lawyers know that autumn rain makes floors dangerous particularly when owners forget to properly maintain their stores.
This law firm sees many of the same offenders every season including:
slick and slippery floors when the rain is tracked in by shoppers and employees alike but left unmopped;
dog eared and bunched up mats and rubber floor runners; and
worn and repurposed entrance mats that were never designed for high traffic entrance use but recycled from the back room by well meaning but frugal management.
When you've been injured, read our short list for help and recovery. Know where you stand.
Here are our Martin Law Top 7 Tips:
See the Doctor: medical care is your priority. It also documents that injury and becomes a written record of your treatment. After you go to emergency, go to your family doctor. Your GP provides your essential treatment and is your primary record keeper;
Take Names: somebody saw you fall. Ask for their name and contact information. Get that info early because detailed memory fails with time. A witness may also become reluctant to help as the weeks pass;
Take Photos: before you leave, ask a witness or companion to take a quick pic with your own cell phone of the mat or puddle that caused your fall. If you were in too much pain and forgot, ask a friend to go back to the site and take photos when it is safe to do so. If the manager tells them to leave, they need to leave. Photos are incredibly helpful for your case. We are visual creatures and everyone in the justice system, including a judge and jury, depends on photos to understand why you were hurt;
Keep It: box your torn dress, pants, shirt, glasses, damaged hearing aid and any other clothing or personal items damaged in the fall. Don't wash your clothes. Just leave them. Store them in a secure, easy to remember place in your home;
Write It Down: take the time to write down, step by step, what happened to you that day. Do it now before the details slip away. Your notes are your private property. You don't have to give this to an insurance adjuster or insurance company's private investigator if you don't want to. Share it with your lawyer instead and she can help you to decide when to share;
Don't Make Excuses: you have a reasonable expectation of safety when a commercial premise like a store invites you inside to spend your money. Maybe they were kind to you after you fell. Maybe they weren't. The fact that you fell and suffered serious injuries means they failed to maintain their premise in safety. You paid the price for that mistake. Don't you make the mistake of ignoring your own needs and expenses; and
Stop Minimizing: pretending you aren't hurt won't make it better. Go to the hospital. Go to your family doctor or clinic. Get the medical help you need. Then get the legal help you need.
What if you fell on a Municipal - City, Town or Village - Sidewalk or Government Property?
Do all of the above but also two more critical things:
A Notice Letter may need to be sent immediately (within 10 days of the fall) to the Municipality or you risk that a future lawsuit could be barred for failure to properly notify that Municipality; and
Call Your Injury Lawyer and let her know if there is even the slightest chance you may have been injured on Municipal property. Even if you've missed that 10 day notice window, call an injury lawyer now. Don't assume you may be out of time without speaking with an experienced lawyer first.
Slip and fall injuries are serious and deserve serious help.
Call Martin Law this Fall and get the help you need.
Your Top 7 Fall Checklist
Rainy Season Rules