Posted: January 7th 2022
TOP 3 CRASH OFFENDERS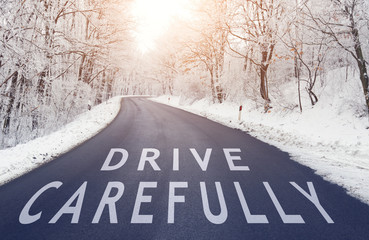 Winter is here again and car crashes are happening on our snowy highways and streets.
What's Up?
Bad driving choices by distracted winter drivers are happening. And drivers are to blame. Our northern winters are a reality. We know that snow, ice and poor visibility are the reality every winter. Municipalities and cities must also bear their share of responsibility for maintaining our roads in safety. But we know it's never Mother Nature's fault.
Bad choices behind the wheel make for bad crashes. It's that simple.
What does your community injury lawyer see every winter?
Martin Law's New Year Countdown:
1. Distracted Driving
Drivers have one job. Just drive. Phones and complicated onboard infotainment systems that entice drivers to scroll through multiple screens pull our eyes and minds off the road. Seconds of inattention will lead to years of pain and misery for the innocent drivers we meet.
2. Speed
Winter driving conditions are challenging. Slow down, drive defensively and drive in control for the snow and ice on that road. Speed limits are there for a reason and winter conditions may demand lower and slower speed for safety.
3. I'm Number One
Nope. All drivers need to share the road. We are truly in this together. Thank your tow truck and snow plough drivers by slowing down and moving over. Let's recognize the dangerous and demanding work done every day by our local emergency responders and thank them for their service by giving them the room they need to do the job in safety. Cyclists and pedestrians are a part of our winter roads and have every right to be there. Anticipate their presence on our roads and drive in safety. And leave a safe stopping distance between your car and the one in front of you. Slick winter conditions demand space to stop slowly and in control.
Our winter weather is notorious. We know it. And we know how to drive in safety to save ourselves and all we meet on our roads.
When you've been seriously injured by a driver this winter, call your experienced personal injury lawyer who knows that winter isn't to blame.
A crash is a crash and never an accident.
Call Martin Law and find out where you stand.
That New Year Countdown
What Your Community Injury Lawyer Knows