Posted: September 3rd 2023
BACK TO SCHOOL BUS SAFETY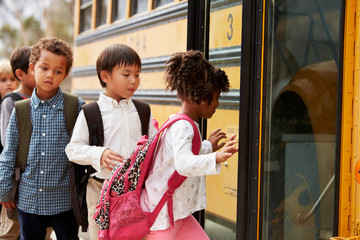 The kids are back in school and those buses are back on the streets. School bus safety is everybody's business. No one wants to be that driver who blows through a school bus stop sign. And no one ever wants to be the driver that seriously injures or kills a child.
Let's remember to:
1. Stop
Just stop. Stop when the lights are flashing. Cars in both directions must stop for a school bus when lights are flashing. Failing to stop could kill a child. Failing to stop will bring hefty fines and demerit points.
2. Watch the Speed Limit
Obey those posted speed limits. Know that school zones and streets near playgrounds have reduced speed. Many communities in Ontario now have posted Community Safety Zones where fines are increased for driving infractions in places that local government considers high risk and of special concern. Streets near schools, playgrounds and parks are all likely candidates. Our communities know child safety is a high priority concern and are actively working to make our streets safer for kids.
3. Be Crossing Guard Smart
Our kids count on crossing guards to guide them safely across traffic. For the safety of our children, and the guard, please slow down, be aware and watchful.
4. Take Time
We know that back to school means more traffic, buses and slower commutes to work. Plan an extra 15 or 20 minutes for your morning commute. Avoid the temptation to rush by padding your drive with a little extra time.
5. Just Drive
Put down the phone. Keep your eyes and mind on the road and off the phone, GPS and infotainment system. Driving in safety is the only thing that matters.
It takes a neighbourhood to raise a child. Good neighbours are good drivers when they put the safety of kids first.
This fall, and every fall, we can all be ready for back to school.
We can all put child safety first.
5 Tips For School Bus Safety