Posted: October 5th 2020
5 THINGS TO KNOW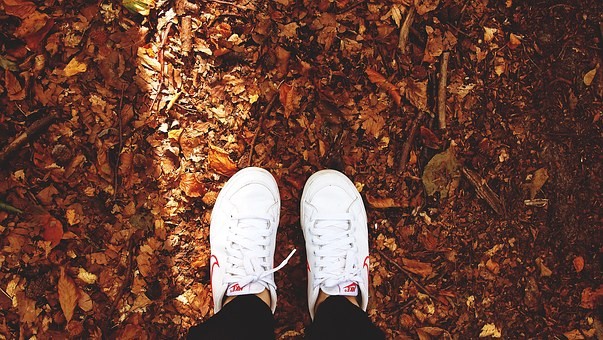 Devastating slip and fall injuries happen year in and year out. And autumn sees its fair share of fall injuries. Seasonal rain makes floors slick. Bad situations take a turn for the worse when owners fail to maintain their premises in safety.
At Martin Law, we see the same fails every season including:
wet and slippery floors when the rain is tracked in and left unmopped;
curled and frayed mats and rubber floor runners; and
old and worn out mats that were never made for high traffic entrance use but repurposed from storage by cost conscious management.
If you've been injured in a fall, you need help.
Here are our Martin Law Top 5 Fall Tips:
See The Doctor: first aid and emergency care is always number one. It documents your injury. And after you go to emergency, go to your family doctor. She provides your essential treatment and is your primary record keeper;
Get Pics: before you leave the scene, ask a witness or bystander to take a quick photo with your own phone of the mat or water that caused your fall. If you forget, ask a friend to go back to the site and take photos when it is safe to do so. Photos are always helpful. Photos set the scene. Paint the picture. Words are great but photos give needed context;
Witnesses: are always there. Get names and contact information. Ask early and often because memory fades with time. And as months pass, some witnesses may be reluctant to get involved;
Keep Notes: write it down. Take it step by step and walk yourself through that day. Make sure to do it before you forget the details. Your notes are your property. You can share those notes with your lawyer and she can help you decide when to share with an insurance adjuster, insurance company or private investigator; and
Store It: keep your torn clothes and any other belongings damaged in your fall. Don't wash or clean anything. Just keep as is. Box them up in a safe, easy to find spot at home.
Fall injuries are devastating. They will have a devastating impact on your life.
From work to family, your injuries will change every facet of your life.
Fall injuries deserve serious attention and help.
This Fall, call your experienced local injury lawyer and find the help you need.
Call Martin Law For Your Free Consultation.
Do You Know What To Do When It Happens To You?
Your Top 5 Fall Checklist