Posted: August 18th 2019
STOP FOR SAFETY'S SAKE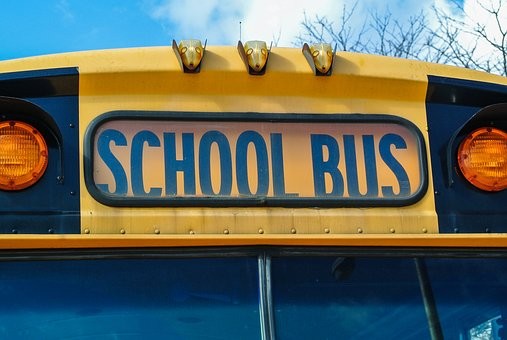 It's back to school time and soon we'll be meeting that big yellow bus on our streets. School bus safety is critical for our children. Before that bus rolls, remember to drive safe for safety's sake.
Always remember:
1. Just Stop
Stop when the lights are flashing and the stop-arm is extending. Cars traveling both directions must stop for a school bus when it's lights are flashing. Failing to stop could kill a child. And failing to stop brings significant fines and demerit points.
2. Smile You're On Camera
Some buses now have stop-arm cameras onboard. The Ontario government has also introduced legislation to give prosecutors more bite. Proposed legislation may allow camera footage into evidence, without the need for supporting testimony from the bus driver, and lets municipalities take control and channel fines to support local safety efforts. While camera technology improves every day, it may not yet be sufficiently reliable, particularly in initial pilot projects, for conviction without the bus driver's experienced critical testimony. The admission of video evidence in Court has its own unique challenges including demanding standards for expert led authentication of that video to ensure it is authentic, complete and not been altered whether by error or system or storage protocol. No technology and certainly no data or image is intrinsically infallible or perfect. Whether these initiatives will pass, and whether they will then survive Court scrutiny, is unknown. But what is known is that fail to stop is a sufficiently serious problem, the necessity for tech monitoring solutions on public roads where drivers have little expectation of privacy is clear and our community's will to explore innovative measures to protect our children is very strong. Tech for good is coming. Technology is not just for gamers and instagrammers. Balancing tech's promise of data rich evidence and powerful deterrence against the genuine concern for wrongful conviction through error and misidentification of motorists, will demand our Courts' most thorough consideration and thoughtful exercise as gatekeeper. And experienced injury lawyers will know to specifically request the disclosure of stop-arm camera data should they represent an injured child and their parents or guardians in civil injury claims.
3. Watch the Speed Limit
Know and obey posted speed limits. Know that school zones and streets near playgrounds have reduced speeds.
4. Eyes on the Crossing Guard
Children rely on our community crossing guards to guide them safely across traffic. For the safety of kids, and that of the crossing guard, please be aware and pay attention.
5. Take Your Time
Back to school means more traffic, school buses, parents carpooling the neighbourhood kids and longer commutes to work. Budget at least an extra 15 minutes for your morning commute.
6. Be the Adult
Be ready to stop for children whether they are walking or biking. You are the adult driver. As the driver of a motor vehicle, you may have the last best chance to avoid a collision. Drive smart. Drive defensively.
7. Put Down Your Phone
Make driving your only job. Don't let your smartphone or onboard infotainment system make you a dumb driver. Keep your eyes and mind on the road. Don't multi-task. Just drive.
8. Be Prepared
Slow down, be watchful and be prepared to brake in safety should a child run or bike out in front of you. Children are excited to visit with their friends after a long summer break and are distracted. You have the experience and maturity to pay attention to their safety when they forget.
Communities raise children. Join our community and keep our kids safe.
Sharpen your driving skills. Be aware.
Be prepared for back to school.
8 Tips For School Bus Safety
School Bus Tech For Good