Posted: May 2nd 2019
FOG FEAR FACTOR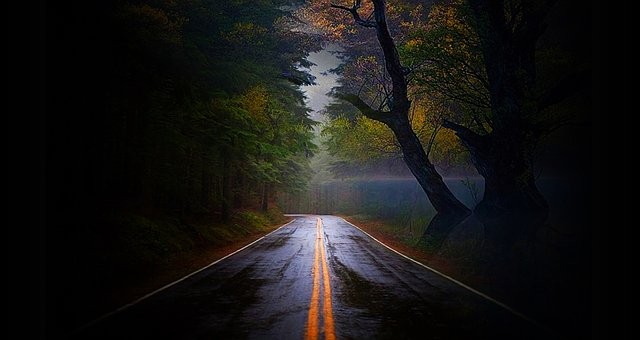 Fog is a thin fluffy layer of cloud on the ground. It sounds beautiful. But it is deadly for drivers and those they meet when those drivers forget or ignore the basic rules of the road.
Fog dramatically restricts vision. It can dangerously affect our perception of speed. And it can trigger extreme and sometimes paralyzing driving anxiety.
Fog is more likely to occur at night or near dawn. This dangerously coincides with some of the worst hours for drowsy driving.
All drivers should know these fog facts:
Know Before You Go: follow your local weather and be informed before you get behind the wheel. Don't let fog creep up on you;
Stay At Home: if you don't have to be on the road, don't brave the fog. Wait until the fog lifts;
Slow Down: reduce your speed to suit the conditions;
Pack Your Patience: leave early to arrive alive at your destination. Know and accept that your drive will be slow. Don't pass vehicles in zero to poor visibility;
Leave Room: increase the following distance between your car and the car in front of you so you can stop in safety;
Be Seen: test your lighting system before you leave your driveway. Do a circle check. Make sure you can see and be seen front and back by everyone who shares the road;
Lights Not Brights: avoid using high beams as the micro water droplets in fog reflect light and brights may actually make it much more difficult to see;
Be Aware: that fog messes with your mind. Fog affects our perception of speed. It can give us the impression that we are driving slowly when we aren't. Drivers unconsciously use passing road signs, street lamps and trees to gauge speed. When we can't see those markers, we lose valuable data; and
Just Drive: don't drive distracted. Put the phone down. Hands off the infotainment system. Be the driver you hope to meet on the road.
Driving in fog is a challenge. It demands all our skill and concentration.
But fog does not cause a car crash. Inattentive and distracted drivers cause a car crash.
If you have been injured in the fog, and believe the at fault driver failed to drive smart and with skill, let the investigating police officer know and then call an experienced injury lawyer.
Know where you stand. Even in the fog.
Pea Soup Panic?
Drive Fog Safe