Posted: September 10th 2018
TOP 5 FALL CHECKLIST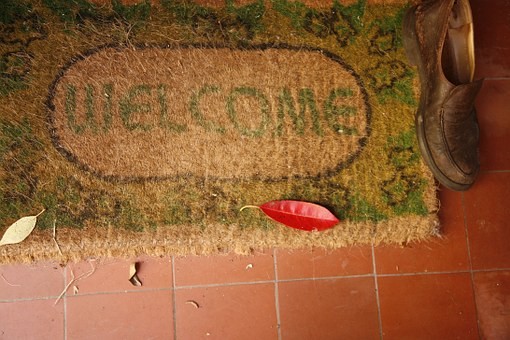 Guess what? Our icy Winter is not the most hurtful season for pedestrians after all.
Is there no safe season out there? Not really. Injuries happen year round. And Fall rains lead to slick and slippery surfaces when property owners fail to maintain their premises.
What are the most common Fall hazards that this law firm sees?
wet floors when the rain is tracked in and left unmopped;
loose, bubbled and bunched up runners and hall mats; and
store entrance mats never meant for high traffic entrance use but recycled from the back room by store management to save money and control cleaning costs. A bad mat equals a bad injury. It's that simple.
If you are injured by any of these known offenders this Fall, learn how to navigate the path to legal and medical recovery.
Here are your Martin Law Top 5 Tips:
Go To The Hospital: Getting medical attention is essential for your well being. It also documents your injury and starts a written record of your injury and treatment. After you get emergency treatment, follow up with an appointment to your family doctor. Your family doctor will be your key day to day treatment provider and your primary medical record keeper;
Get Names: there are always witnesses. Somebody always sees something. Get names and contact information. Details fade with time. And witnesses can become more distant and reluctant to get involved as every day passes;
Take Pics: hopefully you already thought to ask a witness or helpful Samaritan to snap a pic on your own cell phone of what caused you to fall before you left the scene. If you didn't, now is the time to ask a family friend or family to go back - if they can do so in safety and it's an area accessible to the public - to take photos. If the property owner asks them to leave, they must leave. While the best bet is to have a picture of what caused your fall, a picture showing the offending rug, step, etc repaired and in good shape a day later also shows that the owner/occupier of the property was worried and tried to go for the quick fix after the fact. Sometimes property owners go back to their old habits after a few weeks because they don't have time and think it's just too much bother and that rug, step or whatever is right back in the same bad state it was when you fell. Photos are not just helpful, they are hugely helpful for your case;
Bag It: carefully bag your ripped and torn pants, shirt, glasses, damaged hearing aid and any other clothing or personal items damaged in the fall. Don't wash those clothes. Don't iron them. Just leave them as is. Place them in a safe, easy to find spot in your home. Write a note to yourself to help you remember where you stored them; and
Take A Memo: set aside a quiet hour to write out in detail exactly what happened that day and how the fall occurred. Try your best to go through the happening of the injury step by step including the events leading up to the fall and what happened after you fell. Write out in as much detail as you can what people said to you after you fell. The details are fresh in your mind now. Take the time to do it right now before you forget those details. Your written account of what happened to you is your private property. You don't have to give this to an insurance adjuster or insurance investigator if you don't want to. You can choose to share it with your lawyer instead and she can help you to decide when to share and with whom.
What if you fell on an Ontario Municipal (City, Town or Village) sidewalk or Government property?
All of the above. With one very important difference: a Notice Letter may also need to be sent ASAP (within 10 days of the fall) to the Municipality or you risk the possibility that a future lawsuit could be barred for failure to notify that Municipality.
If you think there is any chance that you were injured on Municipal property, you need to call an experienced injury lawyer immediately to obtain specific and timely advice critical for your situation. Even if you've missed that 10 day notice window, call a lawyer now. Never give up or assume you may be out of time without speaking with a lawyer first.
Fall injuries can be severe and life changing. Help yourself by being smart about your injuries and your claim. Be in the know this Fall.
Get the help you need by calling an experienced injury lawyer to discuss those injuries.
Winter isn't the Worst
5 Things to Do