Posted: January 6th 2020
CLEAN IT CLEAR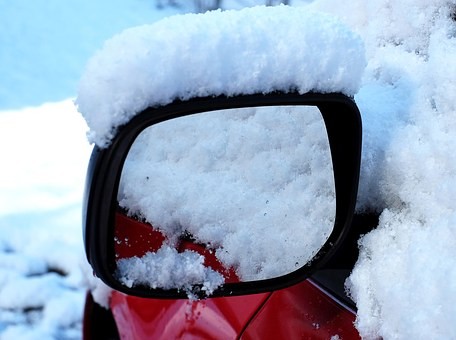 Every winter innocent motorists are startled, sustain car damage and even suffer serious crash injuries when hit by flying ice. Some drivers squeak through with some small dents and paint chips. Some have windshields cracked and shattered. And others lose control of their vehicles and even crash into other drivers or off the road.
What should you do right now to be a responsible driver?
Brush It All Off
Clean, brush and melt all of the ice and snow from your vehicle. Consider a car cover if parked outside. Make the effort to clean out that garage so you can park in shelter. At the very least, safely secure and carry a good quality car brush and scraper so you can clean that car clear before you drive.
Do the 360
Clean all of the windows and mirrors free of snow and ice. Don't be that driver, you know the one, who just chisels a tiny little porthole to peer through. All of the snow and ice has to go. Budget your time in the morning to take the time to really clean that car off.
Got Racks?
If your SUV or car has a roof rack, be aware this is a trap for ice and snow. You need to take the time and care to push and prod all of that snow crud out of the nooks and crannies on your roof. If you drive it, and love the convenience of hauling extra junk or just adore that sporty off road look, accept the extra work goes with the territory.
Slow Down & Brake Safe
Rabbit starts and hard stops may loosen any snow or ice that you missed and send it flying back onto the driver behind you. Drive deliberately for the winter weather conditions.
What To Do If You've Been Injured By Flying Ice?
If you are the innocent victim of another driver's laziness or inattention and have suffered serious injuries, call the police and get the medical attention that you need. If at all possible, get the licence plate number of the at fault driver. If he stopped at the scene, make sure to exchange insurance information. Report the crash and damage to your local police or your collision reporting centre.
Then call an experienced injury lawyer to find out where you stand.
Experienced injury lawyers know that flying ice and snow is dangerous business. Serious injuries and crash injuries do happen. When you've been hurt by flying ice and snow on our roads, you should never have to bear the consequences of another driver's laziness and inattention.