Posted: July 2nd 2018
KING OF THE ROAD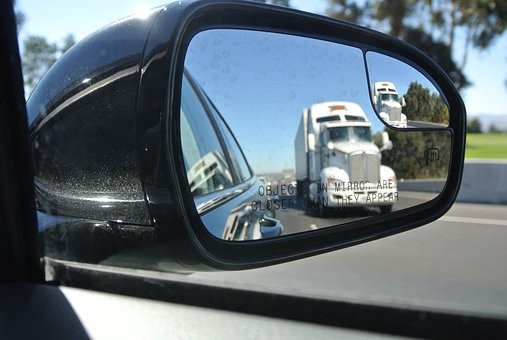 Highway 401 is a major transportation artery in Ontario. And every year, transport trucks play a key role in fatal crashes. Recently, the OPP ran Operation Corridor in our neck of the woods and focused on commercial vehicle safety and the 'Big Four' of aggressive, distracted and impaired driving as well as seat belts. Because when cars and trucks collide, cars and their drivers lose.
Ontario business wouldn't survive without the hard work of the trucking industry. Safety-conscious, professional truckers are taking care of business day in and day out. It's a two way street. All drivers must remember to share the road and give truckers their needed space on our busy highways. However, some inexperienced truck drivers and growing industry demands lead to deadly truck on car crashes.
We know that motorists are much more likely to be killed or seriously injured in large truck crashes. Trucks are exponentially heavier than cars. And those trucks are designed with greater ground clearance leaving passenger cars at deadly risk of under-riding trucks in crashes.
When truck driver error makes the news it makes an impact:
Inexperienced Young Male Truck Drivers: top the driver list in truck on car crashes;
Distracted Driving: those same young male drivers are already susceptible to distracted driving and calling or texting behind the wheel. But when commercial truck drivers try to balance personal calls and also deal with scheduling, tethering to managers, monitoring weather and road conditions and timing deliveries, tragedies result; and
Driver Fatigue: is a known problem in the industry. Many drivers are worried about falling asleep behind the wheel, running a sleep deficit due to long haul demands and prolonged night driving.
The industry and its safety organizations continue to stress improved driver training, especially for new, young recruits. New tech devices show promise with electronic on-board recorders, back up cameras and devices that block phone use.
But until tech promises become practical reality, truck on car crashes will continue. These crashes are different. They can be profoundly more severe and violent.
Truck on car crashes play a key role in the #100DeadliestDays of summer.
If you or your family are injured on the road in a truck on car crash, understand that your case may be different from a car on car crash. Call an experienced injury lawyer to discuss your claims. Find out where you stand.
When Trucks & Cars Collide:
The Little Guy Loses
Sharing the Road With Trucks