Posted: December 7th 2022
WINTER DRIVING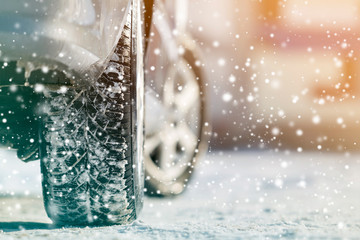 Bad drivers drive real bad in winter.
That's the takeaway. Right off the top. And we shouldn't be surprised.
Every winter, injury lawyers see the same driving offenders. Their injured clients pay the price. Challenging winter weather makes bad drivers really bad. But it's not Mother Nature's fault. It's their own darn fault.
Good, experienced drivers know to slow down, leave room, drive defensively and leave early to give themselves the time they need. They get their vehicles ready for winter. That truck has been in the garage for service. Snow tires are on. Fluids have been checked and topped up. Brakes checked. Lights checked. All the basics have been taken care of.
But our driving habits are just as important as that maintenance.
Winter driving is deadly driving when drivers don't clean up their act.
When that snow flies, Martin Law knows:
Distracted Drivers: are still distracted. And worse, they're distracted in the ice and snow. Juggling two phones behind the wheel is a nightmare. Doing it in the snow is madness. When visibility is impaired and stopping distance is just a skid, drivers need eyes and minds on the road;
Selfish Drivers: are still speeding, tailgating, burning ambers, making unsafe turns in front of oncoming traffic and riding the horn. Hard winter conditions mean we all have to look out for one another. Going goblin gets innocent drivers killed; and
Impaired Drivers: are still zoned out from booze, pain pills and no sleep. In our communities, cocktails are probably not from the bar but from the pharmacy. More times than not, we learn at discoveries the at fault driver was driving high on a laundry list of pain killers, prescription meds and over the counter pills that number ten, fifteen or twenty different substances. Those drivers are out on our roads year round. Put some snow and ice under their wheels, and innocent drivers and pedestrians will be injured for life or die.
If you are injured this winter in a car crash because of another driver's negligence, don't buy the line that the weather's to blame. That at fault driver is to blame. Stop blaming Mother Nature. Bad driving conditions make bad drivers real bad. But the buck always stops with the bad driver.
If you are injured in a car crash this winter, don't accept the excuse that it was an accident. Crashes don't just happen. And crashes are not accidents. Innocent drivers shouldn't carry the burden of other drivers' bad behaviour.
Call your experienced community injury lawyer to find out where you stand.