Posted: August 5th 2021
LEVERAGE THAT FREE CONSULTATION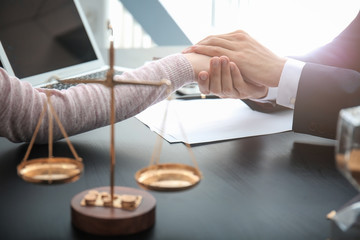 My firm has provided thousands of free consultations over the past 20 years. And over that time, we've learned a thing or two about how to get the facts we need to give you the information you need.
Here are our top 6 tips to make the most of your talk with an injury lawyer:
Ask Questions: you need answers and may not know much about insurance companies. But chances are you have some really serious concerns including is there a time limit to start a lawsuit, what's a deductible and how much is it and what do I do after I'm released from the hospital? All of these are important and time sensitive concerns. And when you engage with us over the phone or in office, we get a better sense of how any future work partnership will pan out. Many injury cases take more than three years to complete. That's a long term relationship. The more you can help us, the better we can help you;
Go Right Ahead and Interrupt: if the lawyer is talking too fast, you didn't understand the point or if words go flying by in Latin or whatever, then jump in and politely interrupt. Ask the lawyer what she means. Ask for a concrete example. Ask how that little nugget of information actually impacts you. If that lawyer won't take the time, rushes ahead or gets annoyed, then you have your answer. Move on and look for another lawyer who will take the time to give you the information you need. A good experienced injury lawyer will appreciate that you are really listening and you are seriously interested in your case. And make sure you are talking to a real lawyer. A legal assistant or paralegal can have great practical experience and be very helpful but they aren't a lawyer. Ask first so you know who you are talking to;
Tell it Like it Is: no car crash or slip and fall is ever cut and dry. Every case has its nuances or bugaboos. If there is something bothering you about what happened, or you think you may have somehow contributed to your injury, then let us know. We need to deal with it up front. People are human beings and sometimes mistakes happen. We can explain mistakes but we can't hide them. And who knows, maybe that mistake really doesn't count for much at the end of the day. But be straight forward during your consultation so we have all the information we need to help;
Take Notes: free consultations with lawyers don't happen every day. The information you get may be detailed and you'll need to review it later when deciding whether you want to hire that lawyer. Have a pad of paper and pen handy when you make the call. We understand. A sudden and devastating injury will have a big impact on concentration and recall. Give yourself the help you need and take a few notes. There's no law against helping yourself;
Give Yourself a Chance: to absorb the information. Choose a quiet and private place in your home where you can talk freely without interruption from kids, pets or co-workers. Make sure your smart phone is fully charged and you are comfortable before you dial; and
Try Again: if you don't click with the lawyer you are talking to or feel rushed or even dismissed, call another more experienced injury lawyer who will take the time to give you the help you need. Many injury lawyers provide consultations. But not all injury lawyers do it well. And not all injury lawyers take the time to give you the information you really need. Some forget they are talking to injured people in pain and exhausted after a terrifying injury. Talking to the injured is not just another day in the office. It is a privilege to be trusted to help.
If you've been seriously injured in a car crash, call your experienced community injury lawyer who will take the time to give you the information you need.
Providing information is a skill. It is learned. It can't be taught. Experienced injury lawyers know how to answer your questions.
Find out where you stand.
Scored a Free Consultation?
Make the Most of It