Posted: October 2nd 2019
GET YOUR LIGHTS ON BUDDY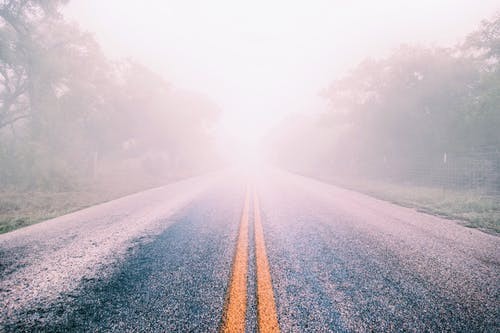 Winter is coming. And late fall driving in surprise, early winter conditions is an absolute bear. But early winter driving challenges should never be a surprise to Canadians.
Early winter driving demands much more than your skill and attention to difficult road conditions.
Early winter conditions demand that every driver see and be seen.
That means you really need to know the vehicle you drive. Don't make assumptions about how your car should work.
Transport Canada reminds us that dark vehicles, or phantom vehicles, are a frightening safety risk not just for their drivers, but for all they meet on the road.
Transport Canada highlights what every driver needs to know:
just because your dashboard is lit-up, doesn't mean your lights are on. Every car is different. Crack open the glove box and actually read that manual before you head out on the road;
automatic headlights only work if you set them on automatic. Many cars still require that you physically set your lights on automatic. Just because you have a brand new smart car with all the bells and whistles, don't assume that everything is automatically done for you. No car is magically ready out of the box, or off the dealer's lot, for safe early winter driving;
a bright dashboard doesn't guarantee that your headlights and tail lights are on; and
daytime running lights just don't give you enough light to drive safely in the dark.
Ontario's Ministry of Transportation also warns us of another dark driving danger: overdrive.
This means that when you drive too fast in the dark, your stopping distance is further than you can see even with your highlights properly engaged. You may not have enough room to stop safely. Reflective road signs can be deceptive and make you think you can see further than you actually can. Slow down in the dark and drive with care. Do not fall into the trap of over-driving your headlights.
As of September 2021, the Canadian Vehicle Lighting Regulation, should require that all new vehicles sold in Canada have at least one of the following:
tail lights that come on automatically with daytime running lights
headlights, tail lights and side marker lights that turn on automatically in the dark
a dashboard that stays dark to alert the driver to turn on the lights
It is anticipated that this new lighting standard will apply to all new vehicles including cars, trucks, SUVs, 3-wheelers, motorcycles and heavy trucks.
While Fall 2021 may be helpful for brand new car owners, new build regulations don't address the vast majority of older vehicles on our dark roads and highways.
We can hope that mass media and social media will highlight the dangers of phantom vehicles as they pass on the news of this new law over the next year or two. However, common sense and diligence remain squarely on the shoulders of everyday Canadian drivers.
Read your vehicle manual and get those lights on. Light it up. Slow down in the dark and drive smart for the dark conditions. Drive safe for yourself, your family and every other driver, pedestrian and cyclist who shares that road.
If you have been injured in a car crash, and you suspect the at fault driver didn't have his lights on or didn't have the right lights on for the conditions, let the investigating police officer know. If the police don't attend the scene, make sure to let the Collision Reporting Centre know. Then call an experienced injury lawyer.
Experienced injury lawyers know that a car crash is never just an accident.
Know where you stand.
Phantom Vehicles
Dark Thirty North of Forty