Posted: August 23rd 2017
6 TIPS FOR SCHOOL BUS SAFETY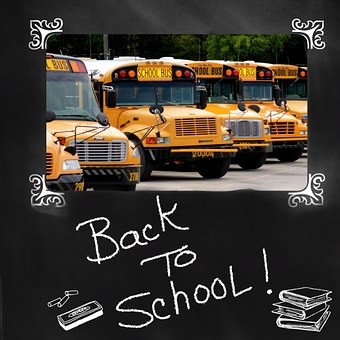 The big yellow bus will be out on the roads soon and late August is a perfect time to brush up on our road safety.
Keep these tips in mind and keep our children safe on the roads.
1. Stop For Those Flashing Lights
Cars traveling in both directions must stop for a school bus when it's lights are flashing. Failing to stop carries a hefty fine, demerit points and likelihood of higher insurance rates. Most important, failing to stop could gravely injure or kill a child.
2. Obey Crossing Guards
Guards are out there for a reason. Children count on their direction and will follow where they lead. Crossing Guards count on you to be courteous and vigilant so they can do their job safely.
3. Slow Down
Obey the posted speed limits paying particular attention to reduced speeds in school zones and near playgrounds.
4. Plan For a Longer Commute
Know that your drive to work will take more time. Plan accordingly and give yourself at least an extra 10 minutes cushion to drive and arrive safely.
5. Expect the Unexpected and Prepare For the Worst
Be prepared to brake for children. Keep in mind that children are also walking and biking to school and be vigilant. They are excited to see their friends after a long summer break and may be distracted. As the adult driver, you will likely have the last clear chance to avoid a tragedy. Drive defensively.
6. Quit the Distracted Driving
You simply won't be able to react quickly and slow for a child if you are texting, talking on the phone, setting your GPS, applying your mascara or eating your breakfast behind the wheel. Make safe driving your priority and let everything else go until you park that car.
Everyone can agree that a child's safety on our roads is everyone's top priority.
Be prepared for back to school. With a little forethought and time, we can all be better prepared for back to school road safety.
Your Back To School Primer
It's That Time Of Year Again