Posted: October 30th 2022
DRIVE HALLOWEEN SAFE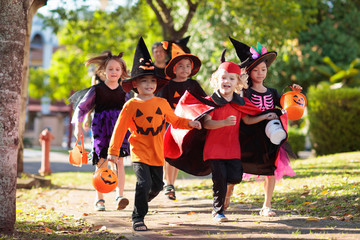 Halloween is here and small trick and treaters will be roaming the streets.
But Halloween has a dark side when adult drivers fail to keep proper watch for children.
Brush back the cobwebs and put safety first with Martin Law's checklist:
Slow Down. Know that traffic will add a few extra minutes to your drive and leave early so you can arrive on time and alive;
Drive Defensively. Be ready to stop. Kids will be distracted as they run from door to door. As the adult driver, only you have the last clear opportunity to avoid a tragedy when a child runs out in front of your vehicle;
Stay Out of the 'Burbs. Avoid jammed suburbs during the witching hour of 6pm-9pm. Van loads of rural kids are dropped off for easy trick or treating and add to the chaos. If you don't have to be in the suburbs, then don't;
Just drive. Turn that phone off. Don't be that distracted driver; and
Drunk driving is scary. Plan ahead and pick a sober and responsible designated driver. Take a cab.
When you take the wheel on Halloween night, know that extra care and attention is required.
Your attention will save a child's life as well as your own.
Eyes Wide Open
Be Halloween Safe