ARE YOU READY FOR THAT BUS?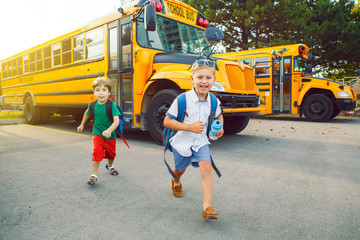 Back to school this year just isn't the same. COVID19 means new school hours and flexible protocol.
Drivers need to be prepared to meet that school bus at any hour of the day in this new normal.
But in a sea of change, some things remain the same.
Remember your old school road safety rules and protect our kids on our busy roads.
Brush up on Martin Law's school bus primer here.
Drive safe and put child safety first for back to school.